A PRIEST IS ALWAYS ON DUTY!
Any priest who wants to be a good priest, a priest according to the mind of Jesus Christ is ALWAYS on duty and is NEVER off duty!
One of the many reasons the Roman Catholic Church is undergoing its current crisis is that far too many priests see their priesthood as just another "job" rather than a 24/7 vocation.
Sadly too there are MANY bishops and priests in today's RC Church are actually agnostics or atheists , have little or no true faith and pray either not at all or very little!
Many of today's RC priests are just in the "job" as a handy number that gives them a secure job, a decent income and social status.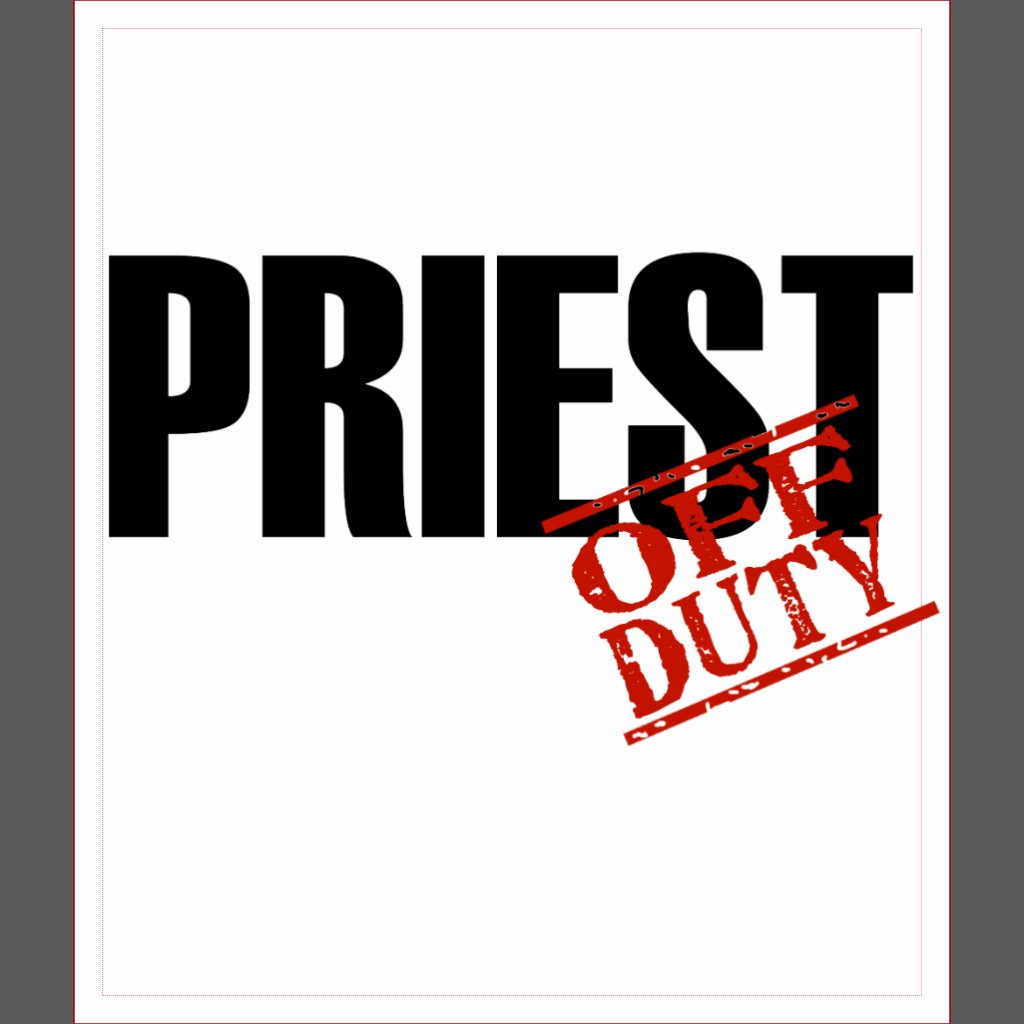 Then on the side they have their boyfriends and girlfriends - and very active and diverse sex lives - while continuing to lecture ordinary Catholics about contraception, sex outside marriage, homosexuality etc.
These men are not priests in the mind of Christ. They are footsoldiers in a corrupt and cynical institution which is all about power, control, wealth and money.
They put their own man made teachings before the loving commands of God and His Son Jesus.
One of my first disputes in Down and Connor diocese was with Father Joe McGurnaghan. He wanted to publish surgery hours on the presbytery door and I wanted to be available 24/7.
Joe McGurnaghan
I was moved out of the parish and Father McGurnaghan got his surgery hours :-(

I wear my clerical collar for two simple reasons:
1. As a public witness that I am connected to Jesus and faith.
2. As a public invitation for anyone who wants to approach me.
I'll give you an example of what I mean.
On one occasion in the past few years a Dublin priest asked me to join him for a chat over lunch in a Dublin hotel. When I arrived at the hotel the priest was not dressed as a priest and was unhappy that I was - as he felt it would draw attention to us.
In any event we had our chat and our lunch which went very well. The priest decided to walk me back to my car at the top of Grafton Street. On the way up Grafton Street we were approached by a young man who asked me I was a priest. I said I was.
The young man went on to tell me that he was a French student who had come to Ireland on a holiday. He had a mild form of Schizophrenia and he had forgotten to bring his medication with him from France and he was beginning to feel panicky.
I helped him by putting him into my car and taking him to a Dublin hospital where he was able to get new medication and he went off n his journey.
Before he left I asked him why he approached me. He said it was because he could SEE that I was a priest and he was sure a priest would help him.
I do not expect priests to wear their collars in the bath or the shower :-)
But I do believe that as priests we are no longer our own and must ALWAYS be available to reach out to others in ministry.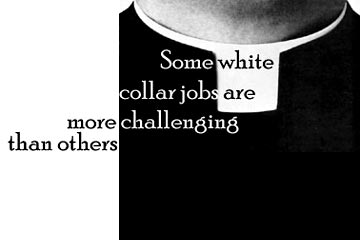 Practising this policy has been the source of wonderful moments of ministry in my life.