I only met Martin McGuinness ONCE in my 39 years living in Northern Ireland.
We both appeared live on an Australian Television breakfast programme broadcast from a B&B in Cushendun in County Antrim.
He was talking to the Australian population about politics in Northern Ireland. I was there to talk about religion in Northern Ireland.
We only chatted briefly. I had written about him in one of my newspaper columns just before then. I had read a poem he had written about his sadness at finding a dead fish in a stream in Donegal. In the column I had wondered if he felt a similar sadness about those who had died in The Troubles - either at his hand or by his orders?
Now in 2017 and on the occasion of his death I must say that I feel sad at his passing - and at such a relatively young age and from such a horrible illness.
The more time had gone on and the more peacemaking he had done the more I liked and admired him.
I do believe that he played an absolutely vital part in the peace process and he played a part that very few others - if any - could have played. In that sense his later life probably saved many lives here in the North and saved many others from injury and devastation.
The British Occupation of Ireland for 800+ years was an unjust occupation and there is no doubt that the British have blood on their hands when it comes to Ireland.
The Northern Ireland Protestant "state" from 1922 was an unjust state that heavily discriminated against Catholics in every way including housing and employment.
The RUC was indeed "a Protestant police force for a Protestant people" and committed many horrific crimes against the Catholic community.
The "B Specials" and later the UDR, while having occasional good members in them were really legalised loyalist mobsters that were anti Catholic and committed terrible crimes. I saw them at their worst when I was a curate in Kilkeel in County Down in 1983 and 1984. I had a good relationship with their regular British Armo colonel who admitted to me that the Kilkeel UDR were "out of control". They used to set up roadblocks near the chapel in Kilkeel to try and prevent the Catholics getting to Mass. On one occasion, late at night, they shot bullets over my head as I parked my car at the rear of the presbytery at Massforth, Kilkeel.
While on the Falls Road in Belfast from 1978 to 1983 I saw the British Army behave like thugs when it came to searching houses or stopping young Catholics. The local RUC Chief Superintendent - Jim Cructhley with whom I had an excellent working relationship - again admitted to me that he had little control over the army and they caused him great problems.
Martin McGuinness who was born in Derry in 1950 grew up in this unjust state and saw all the injustices that were happening. He and all those he knew would have also being on the receiving end of all these injustices and suffered at the hands of the RUC, the B Specials, the British Army and the UDR.
So of course he grew up in an oppressed community that was on the receiving end of all this state, police and army oppression. Like so many others this would have radicalised him and indeed led him into the republican movement and the IRA.
He had also seen a couple of generations of Catholic / Nationalist politicians fail to improve things for him community - and being allowed to do so by British Governments.
It is not at all surprising that he came to the conclusion that these oppressors had to be challenged and to be challenged by the gun and the bomb.
He also believed as a Catholic Christian that this "war" he was to become involved was a "just war".
I can clearly see how he took this road.
I came to Northern Ireland in 1978 as a very apolitical 26 year old. Within a short period of seeing my people's sufferings I became radicalised too - but I would never been able to become involved in "violence" - but I knew priests that did approve and even become involved!
I did however support my people in every other way I could.
The most important thing that had to happen to change things in Northern Ireland was the bringing to and end of the old Unionist Stormont Parliament.
Would that have happened without the IRA?
Personally and REGRETTABLY I feel that it would not.
Do those in power ever relinquish it willingly and peacefully?
Very often not.
Would politics have persuaded Hitler to stop?
Would politics have brought an end to apartheid in South Africa?
Would politics have stopped Saddam Hussein?
Would politics have stopped Bin Laden?
I know there are differences in these situations. But it is valid to ask in the old unionist Stormont regime would have fallen through politics alone?
War and violence is ALWAYS OBJECTIVELY WRONG AND AN EVIL.
But is it not a fact of life that bad situations are not always solved by rational and moral means.
Is it not also a fact of life that oppressors very seldom give way through persuasion?
As Christians we can say that from the perspective of OBJECTIVE MORALITY war and violence are evil.
From the point of view of SUBJECTIVE MORALITY can we say that sometimes war and violence are often the lesser of two or more evils?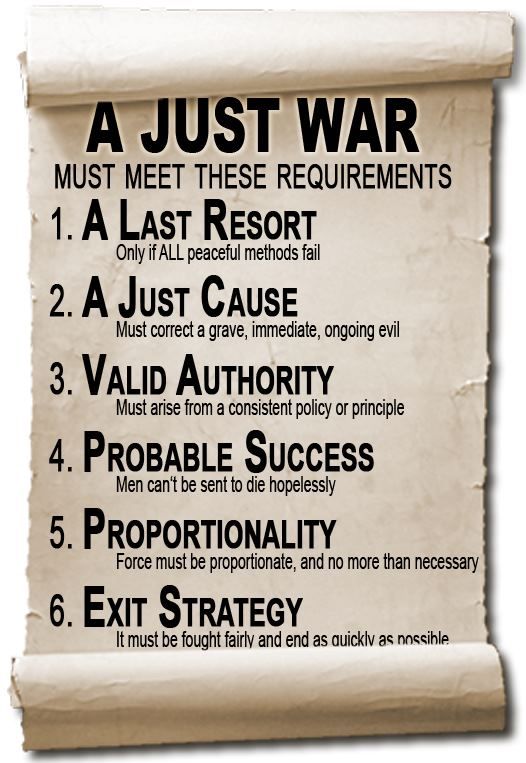 Today and from now on various people will make various judgements on Martin McGuinness and his life.
But only God can judge his soul.
God has already done that.
The rest of us can probably do best if we try and remember all the good he did ???
We can also be sensitive to ALL the victims of Irish history and The Troubles.
And best of all we can resolve: NEVER AGAIN!