FILLETED PRIESTS!
I HAVE OFTEN ASKED MYSELF WHY SO FEW ROMAN CATHOLIC PRIESTS HAVE COURAGE - OR TO PUT IT ANOTHER WAY - BALLS !!!
As Christians we believe that FORTITUDE is one of the gifts of the Holy Spirit.
FORTITUDE means courage - especially in pain and adversity.
Of course courage / fortitude is a rare gift in all human beings.
But I expect REAL PRIESTS and REAL CHRISTIANS to have courage and fortitude and they do not!
Most church goers and clergy are meek sheep following the leader and asking no questions.
Most people / people are CONFORMISTS.
They do not want to "rock the boat".
They do not want to put their heads above the parapet.
They want to GET ON and to DO WELL.
Reminds me of what they said about an ass hole of a conforming priest:
"HE WENT OUT TO GOOD - INSTEAD HE DID WELL !!!
Of course the RC Church teaches obedience, conformity, meekness etc.
And when guys go into seminaries they are formed (or deformed) to be obedient, meek and to conform.
I saw a perfect example of what I mean when I was a curate in the fishing town of Kilkeel in County Down. One of my parishioners invited me to come and see his fish factory.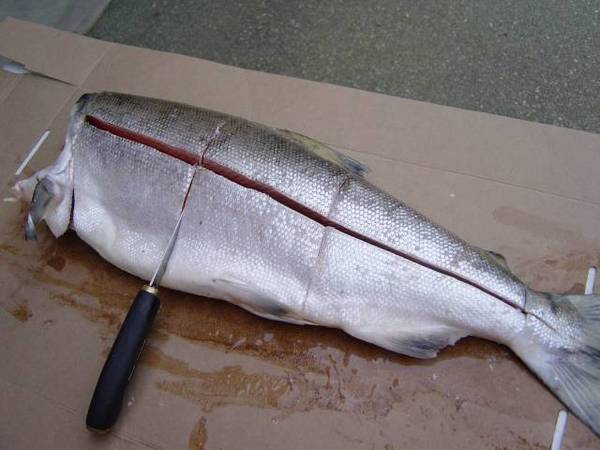 I stood watching the assembly line.
In came the fish.
The first person cut the fish's head off.
The second removed the fish's guts.
The third removed the fish's backbone.
AND AT THE END - you had nice filleted fish.
It reminded me of the Catholic seminary.
The men come in and join the assembly line.
Their heads are "removed" - in other words they are taught NOT to think for themselves, to conform and to learn off the old slogans, dogmas, doctrines, teachings and rules.
Then their guts are removed.
If you speak differently, look differently, think differently you are rejected.
To be successful in the seminary your guts (courage and fortitude) have to go.
And then their backbones are removed.
"Be part of the herd". "Conform". "Don't speak out of turn" etc.
Their backbones are removed.
YOU HAVE FILLETED PRIESTS !!!

The priest us supposed to be a follower of Christ:
The Christ who called Herod the king, a fox
The Christ who beat the money changers out of the Temple.
The Christ who called the Pharisees a Brood of Vipers.
The Christ who stood up to all that was wrong.
That's why Mahatma Gandhi said:
"I love your Christ - but not your Christians".