It seems that we are in for ANOTHER CATS ON A HOT TIN ROOF in Maynooth this summer.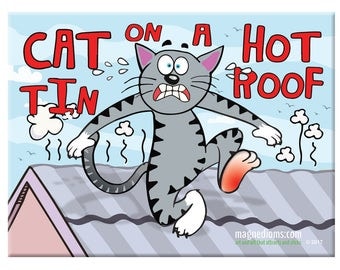 Apart from the news that another member of the DEACONS OF 2016 has sprung surprises on us this week we have learned that there is an open civil war on the seminary corridors between the two gangs the QUEENS and the CULCHIES.
Apparently the QUEENS have not gotten over last summer's swift departure of Gorgeous and King Puck and are blaming the CULCHIES for all the trouble.
The CULCHIES on the other hand are calling the QUEENS nasty spiteful bitches and blaming them for supplying this Blog and other outsiders with in house info.
There was at least one battle royal on the corridors last week between the Q's and the C's. One gang says it was sorted by Fanny, Pryer and The Extractor.
The other gang says that at one point the Gardai were called in. This has been flatly denied by others.
Then yesterday we learned that some seminarians may have been taking spa treatments at Maynooth's posh Carlton House Hotel.
It's spa treatments include:
Facials - Euro 60 - 130.
Full Body Massage - Euro 60 - 130
Gentleman's Retreat - Euro 120.
Ultimate Couple's Package - Euro 170.
A Min i Retreat - Euro 70.
An awful long way from the seminary retreats and 30 day Ignatian Exercises I was subjected to.
PRESIDENT MULLANEY:
I have also heard from a reliable source with access to the Irish Bishop's Conference that at their June meeting - next week - the bishops are going to formally announce that Fanny Mullaney is the new Maynooth president.
Maynooth's answer to Trump - President Fanny Mullaney
President Mullaney, according to my clerical source, has already been informed of his appointment.
Watch for the news conference next week.
--------------------------------------------
So what can we expect from a Mullaney presidency?
More of the same....................More of the same.........................More of the same...........................
Maybe one new adventure could be to take the Spa Treatments away from Carlton House and take them in house?
FANNYS GENTLEMAN'S EMPORIUM
What kind of treatments could we expect?


"A King Puck Facial" - Euro 60 - 100 - depending on length of treatment?
"A Boxer Byrne Full Body Massage" - Euro 60 - 120 - depending on length of treatment?
"A Celibate Prostate Treatment" - Euro 90?
It has potential ???