HUGH "COWBOY" CONNOLLY SAYS MASS ON SUN DRENCHED
FRENCH BEACH
QUESTION: WHAT REWARD CAN YOU EXPECT FROM SCREWING UP A NATIONAL SEMINARY?
ANSWER: A SOFT NUMBER IN PARIS AND SAYING YOUR MASS ON A BIN ON A SUN DRENCHED FRENCH BEACH.
The above picture of the former "highly regarded! president of GAYNOOTH was sent to us by a French contact.
It shows the Bold Hugh celebrating Mass on a sun soaked French beach - a long way from the dark granite walls and rain of Maynooth.
After TEN YEARS of guiding MAYNOOTH to INTERNATIONAL PROMINENCE Hugh is now the chaplain to the Irish Community in the French capital.
Over there in Paris many people do not know about the STRANGE GOINGS ON in Maynooth.
They have not heard of GORGEOUS or the Kerry jewel in the Crown KING PUCK.
They just see this well tanned Irishman in his 50s wearing a RAINBOW / GAY coloured stole celebrating Mass for them on the beach.
Presumably followed by a fine French beach picnic of baguette, camembert, Toulouse sausage, cassoulet, tart tatin, and all washed down with a fine Chateauneuf du Pape and rounded off with a Nolsette coffee, petit fours and a large cognac.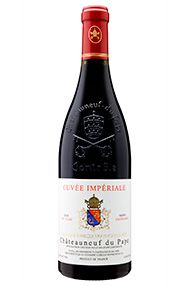 With a job like this why would our Hughie even want to die and go to Heaven!
He is already in Heaven - reaping his reward for the great job he did in forming a generation of devout, prayerful, celibate, "pure as the driven snow" Irish priests.
And to think also that Hugh had a narrow escape.
He could have spent the final 20 years of his life in dark and rainy County Down places like Aghaderg, Drumgath, Moyraverty or Saval - no insult meant to the good people of those rural faith communities.
But instead Paris beckoned.
The Good Lord said to Hugh:
"Bien fait bon et fidèle serviteur. Venez prendre possession de la récompense prévue pour vous depuis la fondation du monde"
(Well done faithful servant. Come take possession of the reward prepared for you since the foundation of the world)
We all know that from the beginning of time God had prepared the Paris reward for the man who made Maynooth what it is today.
Maybe it is a little early.
But should we not be thinking and talking of Saint Hubert du Paris?
-----------------------------------
Police Reportedly Break Up Gay Sex Party In Vatican City
Neighbors' complaints drew authorities to the apartment, owned by the aide to a cardinal.
Police

reportedly broke up an "orgy"

in June in an apartment belonging to a Vatican priest, according to Italian newspaper Il Fatto Quotidiano (The Daily Fact).
Details of the incident are slim, though neighbors' complaints reportedly drew authorities to the apartment, which is owned by the Con­gregation for the Doctrine of the Faith. The official tenant is the secretary of Cardinal Francesco Coccopa­l­merio, a key adviser to the Pope Francis.
It's been reported
drugs were found on the premises, as well as a group of men engaged in sexual activity. The priest, who was purportedly in line for promotion to bishop, was taken for questioning.
While sex scandals have plagued the Catholic Church for decades, reports of impropriety in Vatican City have increased in recent years: In 2015, leaked documents indicated that several properties around Rome owned by the Vatican
were being used as brothels and massage parlours
where priests pay for sex, according to sources.
Interestingly Cardinal Coccopa­l­merio has voiced some support for the LGBT community: After the 2014 Synod on the Family, he expressed disappointment that the Church was not addressing the positive elements of gay relationships.
We have both doctrine and people to consider. Let's consider a very problematic topic, extremely current: the topic of homosexual couples. If I meet a same-sex couple, I observe right away that their relationship is illicit: that is what the doctrine says, and I reaffirm that with absolute certainty.
Nevertheless, if I stop at doctrine, I don't see the people anymore. But if I observe that two people really do love each other, say they practice charity towards the needy… then I can also say that, while their relation remains illicit, in those two people there emerge positive elements. Instead of closing my eyes to those positive aspects, I want to underline them. It is a matter of being objective and recognizing, objectively, the positive points in a given relationship, that is illicit in itself.
PAT SAYS:
This latest incident in The Vatican is the last in a long line of gay scandals.
Whether in Ireland at Maynooth - or in The Vatican the GAY CABAL is running the show.
It involves cardinals, bishops, priests and lay workers.