THE ABOVE PICTURE OF ME AS AN ORANGE MAN WAS TAKEN FOR FUN IN THE EARLY 1990'S AND WAS PUBLISHED ON THE FRONT PAGE OF A THEN BELFAST NEWSPAPER - THE SUNDAY NEWS - for which I was a columnist from 1986.
The orange sash had been given to me by an Orange Order friend - but its appearance in the Sunday newspaper caused an uproar.
I had a solicitor's letter from the Orange Order demanding the name of THE TRAITOR who had given A ROMAN PRIEST his sacred sash.
The picture appeared in the Sunday News with the headline: THE SASH A FATHER WORE - a take on the Orange song The Sash me Father Wore.
The late Cardinal Tomas O'Fiaich used to sing The Sash as his party piece for fun.
It's very important in life to have a sense of humour. I have always had a sense of humour - indeed a mischievous sense of humour.
BUT ON A SERIOUS NOTE:
We must also acknowledge of course that the Orange Order and others were/are responsible for decades and centuries of hatred and killing in Northern Ireland. While many Republicans have blood on their hands - so do many Orangemen and Northern Protestants and Loyalists.
While we had a problem with confessional Catholicism in Ireland we had possibly an even bigger problem with extreme Protestantism in Northern Ireland.
Since the setting up of the Northern Ireland statelet in 1922 there was serious discrimination against Catholics in employment, housing etc. Northern Ireland was a "Protestant statelet for a Protestant people". The RUC was a "Protestant police force for a Protestant people".
I came to Northern Ireland in 1978 and had no experience whatsoever of sectarianism.
When I was sent to Larne in 1984 - an 87% Protestant and loyalist town, my house was attacked by two gunmen one evening. Fortunately, I was not there and that spared me.
LARNE
The next day the RUC came to my house and put bullet proof glass on all my windows and behind my doors. They also gave me a personal protection weapon - which thankfully I never had to use.
When I went to Kilkeel as a curate in 1983 I was reprimanded by a Protestant man for walking on the "Protestant side" of the main street. In Kilkeel there was a Catholic side and a Protestant side to the street.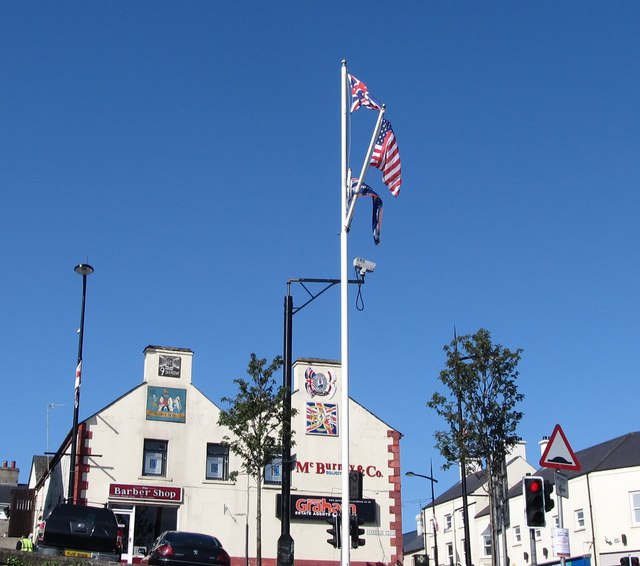 KILKEEL
For my 18 months in Kilkel I insisted on walking on both sides of the street.
For my first few years in Larne I had my windows broken on the 11th July - bonfire night.
THINGS HAVE CHANGED:

This year I am 39 years in Northern Ireland - and I love living here.

For a start if I had been living in the Republic of Ireland at the time Cahal Daly sacked me I would have fared far more poorly. It helped me as a Catholic dissident to be living in a Protestant majority society.

In my various battles with the Catholic Hierarchy I was poorly dealt with by Catholic judges, Garda and civil servants.


And things have changed greatly here in Northern Ireland. There is far less bigotry on display here these days.

I never thought that I would see such progress in my lifetime.

There are a small number of people on both the Catholic/Nationalist/Republican side and on the Protestant/Unionist/Loyalist side keeping things going.

The vast majority in both communities want progress and peace.

Both Southern and Northern Ireland need to become modern secular democracies where neither Roman Catholicism or Protestantism have any great influence.

We are heading in the right direction.

We are well down the road.

We have some way to go.


But those of us who are not Protestant, Unionist or Loyalist still find The Glorious Twelfth uncomfortable.

We go on our holidays on the 12th or stay indoors.

The Lambeg drums beating in our streets and neighbourhoods give us an unpleasant feeling.