I understand that many people are interested in clerical sex scandals at home.
This Blog will continue to deal with those.
BUT we are CATHOLIC and Catholic means UNIVERSAL.
We must be concerned with all that is happening around the Catholic world.
Today this Blog presents a film about what is happening in the most Catholic country im Asia - the Philippines.
Please watch it and CARE.
The next BIG SCANDAl will come from THE MISSIONS - where many Irish missionaries have abused.
PLEASE CARE !!!
KING PUCK AND KERRY:
Clergy of Kerry diocese have been in touch with the Blog to inform is that Deacon Sean "King Puck" Jones have been in touch with us to tell us that Jones is being transferred from Listowel parish to be a deacon in the cathedral in Killarney.
XXXXXXXXXXXXXXXXXXXXXXXXXXXXXX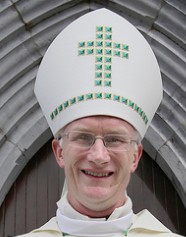 They tell us that the majority of Kerry priests believe that JONES should NOT be ordained and that the move to Killarney is Bishop Ray Browne's LONG GOODBYE to Jones ???
They also believe that the three Maynoopth seminarians dismissed by Ray Browne have suffered a TERRIBLE INJUSTICE !!!
They say that Ray Browne is a nice man to meet but he makes AWFUL DECISIONS !!!
Apparently, these coming few days are the days of the KING PUCK festival in Kerry.
The Kerry priests want to wish Sean Jones:
HAPPY FEAST DAY !!!