PHONSIE CHALLENGED ON TV3
Bishop claims cancer vaccine '70% safe'
The Irish Times
PAUL CULLEN Health Correspondent
Cullinan challenged:
Sir, – Further to "Catholic bishop claims cervical cancer vaccine 'only 70% safe'" (Online, September 27th), is it the case that a Catholic bishop can make remarks on any topic and have them appear in The Irish
Times? Or is it the case that alongside being a bishop, Phonsie Cullinan is a medical professional or researcher? One of these must be the case for your newspaper to have published his remarks on the HPV vaccine. In his remarks, the bishop says that "debate is good", which is a fine-sounding platitude, but a person in a position of respect questioning the opinions of qualified medical professionals without any relevant qualifications of their own is not good. The simple fact of the matter is that his comments will not help parents who are unsure of what to do about the vaccine; they only risk clouding the question further.
In my opinion the bishop should not have made comments about the HPV vaccine as I don't see that he is qualified to do so. What truly worries me, though, is how The Irish Times felt that it was newsworthy or in the public interest to print them. To me that seems simply reckless. – Yours, etc, DAVID HARTE, Inchicore, Dublin 8.
Sir, – Bishop Phonsie Cullinan's comments on the HPV vaccine were at best ill-advised and at worst extremely ignorant.
He is ignoring vast tranches of evidence that support the safety of this vaccine and his beliefs will no doubt further confuse worried parents on this topic.
There are no "conflicting questions" from experts about its safety and the World Health Organisation has backed this up countless times.
Linking the HPV vaccine to low self-esteem and depression is plain wrong.
Mentioning the HPV vaccine in the same sentence as promiscuity, pornography and reckless partying is plain perplexing.
The best way to describe this vaccine's safety to people like Bishop Cullinan is to use an analogy. Imagine someone has been accused of a crime and acquitted in a court of law yet is still assumed to have committed that crime by some. That is where some are on this vaccine. It has had its safety rigorously tested countless times and, importantly, it will continue to have it tested into the future. There is no conspiracy. Perhaps the bishop should listen to some of those who have suffered from cervical cancer and their families before he decides to make more ill-informed comments on this topic. – Yours, etc,
Dr NIALL BREEN, Dublin 5.
PAT SAYS:
Phonsie "The Terminator" Cullinan is now making pronouncements about lady's cervixes and calling for his version of chastity to replace medical vaccines!
And he is such an expert on the female genitalia and reproductive organs that The Irish Times quotes his every word on the matter!
I can just picture Phonsie in his little chapel in Bishop's House, Waterford, asking God's guidance on what to say about what Dame Edna Everidge calls "my front bottie".
And of course in line with his Opus Dei beliefs Phonsie will have consulted what the Church Fathers have to say about the front bottie.
Woman is a temple built over a sewer. –Tertullian, "the father of Latin Christianity" (c160-225)
[Women's] very consciousness of their own nature must evoke feelings of shame.–Saint Clement of Alexandria, Christian theologian (c150-215): Pedagogues II, 33, 2
Nor are the women to smear their faces with the ensnaring devices of wily cunning. . . The Instructor [Christ] orders them to go forth "in becoming apparel, and adorn themselves with shamefacedness and sobriety, subject to their own husbands." –Saint Clement of Alexandria, Christian theologian (c150-215): The Instructor
In pain shall you bring forth children, woman, and you shall turn to your husband and he shall rule over you. And do you not know that you are Eve? God's sentence hangs still over all your sex and His punishment weighs down upon you. You are the devil's gateway; you are she who first violated the forbidden tree and broke the law of God. It was you who coaxed your way around him whom the devil had not the force to attack. With what ease you shattered that image of God: Man! Because of the death you merited, even the Son of God had to die… Woman, you are the gate to hell. –Tertullian, "the father of Latin Christianity" (c160-225): On the Apparel of Women, chapter 1
For it is improper for a woman to speak in an assembly, no matter what she says,
even if she says admirable things, or even saintly things, that is of little
consequence, since they come from the mouth of a woman. –Origen (d. 258): Fragments on First Corinthians, 74
Woman does not possess the image of God in herself but only when taken together
with the male who is her head, so that the whole substance is one image. But
when she is assigned the role as helpmate, a function that pertains to her
alone, then she is not the image of God. But as far as the man is concerned, he
is by himself alone the image of God just as fully and completely as when he and
the woman are joined together into one. –Saint Augustine, Bishop of Hippo Regius (354-430)
What is the difference whether it is in a wife or a mother, it is still Eve the temptress that we must beware of in any woman… I fail to see what use woman can be to man, if one excludes the function of bearing children. –Saint Augustine, Bishop of Hippo Regius (354 – 430): De genesi ad litteram, 9, 5-9
Woman is a misbegotten man and has a faulty and defective nature in comparison to his. Therefore she is unsure in herself. What she cannot get, she seeks to obtain through lying and diabolical deceptions. And so, to put it briefly, one must be on one's guard with every woman, as if she were a poisonous snake and the horned devil. … Thus in evil and perverse doings woman is cleverer, that is, slyer, than man. Her feelings drive woman toward every evil, just as reason impels man toward all good. –Saint Albertus Magnus, Dominican theologian, 13th century: Quaestiones super de animalibus XV q. 11
As regards the individual nature, woman is defective and misbegotten, for the active force in the male seed tends to the production of a perfect likeness in the masculine sex; while the production of woman comes from a defect in the active force or from some material indisposition, or even from some external influence. –Thomas Aquinas, Doctor of the Church, 13th century: Summa Theologica I q. 92 a. 1
If the vagina is the gateway to Hell why is Phonie giving so much thought to it?
I may be wrong?
Maybe Phonsie is a medic who specializes in gynecology?
Or maybe he was a midwife before he became a priest?
Or maybe he was once chaplain to a Sexually Transmitted Disease clinic?
AND - why is Phonsie, as a bishop, talking to young women about their sex lives and their front hotties?
This latest intervention by Phonsie sends his reputation further down the TUBES!
Who does Phonsie think he is that he can dictate to Irish men and women in 2017 what they can and cannot do with their bodies?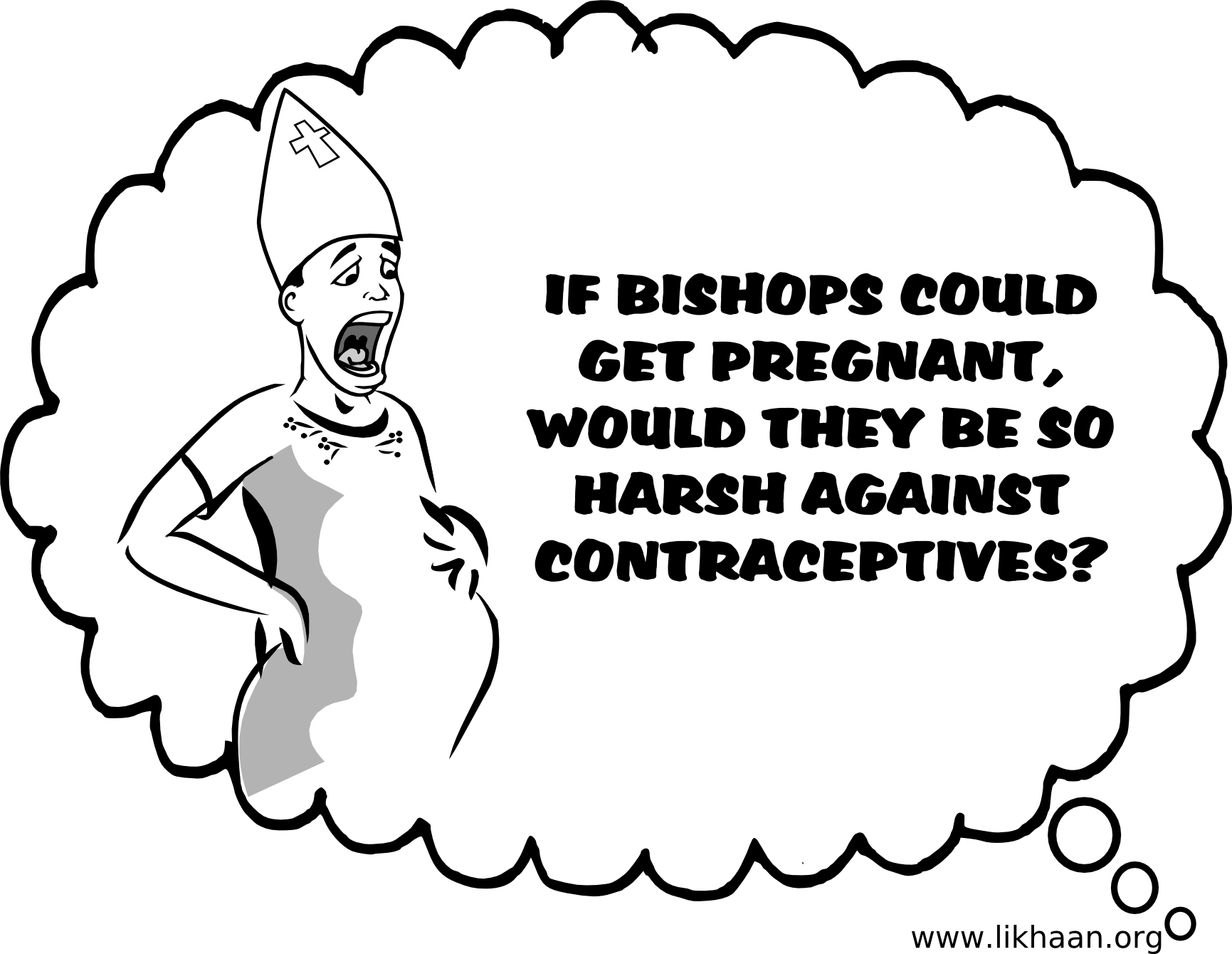 On yesterdays Tonight Show, Ivan and @Cooper_m spoke to Bishop Phonsie Cullinan about his stance on the cervical cancer vaccine. #tonightTV3 pic.twitter.com/I0s302oVKu

— TV3 (@TV3Ireland) 29 September 2017