New rules for pupils opting out of religion
The Irish Times
CARL O'BRIEN Education Editor
Pupils who opt out of religious instruction classes in community and comprehensive secondary schools must be given access to tuition in other subjects under new rules due to come into force soon.
The move will be seen by many as the latest step on the part of the State in wresting back control of the education system from the Catholic Church.
Department of Education officials are finalising a circular aimed at modernising decades-old rules that cover the teaching of religion in community and comprehensive schools. Minister for Education Richard Bruton has confirmed that a new circular will insist on "a proper timetable of beneficial work" for children who opt out of religion. The rules will affect students in more than 300 of the State's 700-plus secondary schools. While these schools were set up by the State as multidenominational schools, the Catholic Church plays a significant role in many of them and is often involved in their governance.
Parents have a right to take their children out of religion classes in these schools but in practice this often does not occur. Children are regularly left to sit at the back of the class during religious instruction and may be prohibited from studying other subjects, wearing headphones or completing schoolwork, according to parents.
Some schools run by Tipperary Education and Training Board, for example, have rules which state that children who opt out of religion should not have access to other classes, as it would given them an "unfair advantage". They also regard themselves as "Catholic schools".
Wider community
Mr Bruton, however, insisted community and comprehensive schools are multidenominational and are obliged to service the wider community.
"We are in a process of a dialogue to sort that out with new formal arrangements," he said.
"There is a circular to be developed later in the year which will give clear guidelines, but the intention is – and has always been –that every child that turns up should be treated as an individual whose needs are to be accommodated."
"Instead of being seen as someone who is just opting out, the school [should] seek to accommodate those children in the best way possible."
Senior officials say the circular is likely to insist that children be provided with access to meaningful education or a time-tabled class.
Deeds of trust
Many community and comprehensive schools are required to have two hours of religious instruction under deeds of trust. They are also required to make provision for students of all faiths and none.
Parents, in theory, have a constitutional right to opt their children out of religion instruction classes in schools. The reality is often different.
Parents say it can be close to impossible to exercise their rights, even in schools operated by the State rather than religious orders.
Children are regularly left to sit at the back of the class during religious instruction. They are often prohibited from studying other subjects.
Take the case of Tipperary Education and Training Board. It, in theory, is a multidenominational patron body owned by the State.
However, its policy for second-level students is that they must remain in religion class at all times and not take part in any other activity.
"The rationale for this is to ensure that no unfair advantage accrues to students opting out of religious education, but rather to ensure that all students have equality of opportunity time-wise when it comes to exam preparation during the school day," it states, according to documents obtained by Atheist Ireland under the Freedom of Information Act.
Moreover, the same organisation regards its schools as having a belief, ethos and characteristic spirit that is Catholic which "needs to addressed in all policies".
Change
These rules now look set to change. Department of Education officials are finalising a circular aimed at modernising rules over the teaching of religion in community, comprehensive and Education and Training Board schools.
Minister for Education Richard Bruton has confirmed it will require schools to have a "proper timetable of beneficial work" for children who opt out of religion.
This is likely mean a separate class for another subject on the curriculum.
The move is good news for many parents, and students, who have long felt they were treated as second-class citizens in a system which was supposedly to cater to all.
It will also be welcomed by school management bodies for the sector who have been looking for the rules which govern religious instruction to be modernised.
However, it will also pose an administrative and resource headache for schools. They will argue they will need extra resources to do so.Some say numbers could climb dramatically if students have access to extra classes for exam subjects.
More broadly, the move is likely to be seen as the latest attempt by the State to wrest back control of its schools from the Church.
Today, one in 10 of the population has no religion. More than one in three people in some parts of the State – such as Dublin City, Dún Laoghaire-Rathdown and Galway – are non-Catholic.
As far as the State sector is concerned, at least, the education system is finally catching up with the reality of the modern classroom.
CONNAGHT TRIBUNE:
Ulster Bank has even put a figure on it – they said with almost 60,000 children making their Communion this year, nine and ten year olds had €27.9 million to spend and saved €13.3 million.
That means the make about €460 on average for their big day and they save around half of it – although our Communicants are the poor relations. Or they have the poor relations, to be more precise because children here pocket an average of €369 compared to those in Dublin who make an average of €533.
The other side of this equation is the cost of your typical First Holy Communion Day with all the trappings and trimmings – because it runs to almost €1,000 on the day, making the religious industry worth €57 million, according to a recent survey.
That's not including those who trouser up for stretch limos – or even helicopters – to take their little darling to the Church
PAT SAYS:
Personally, I believe that all schools should be state schools and that religious education and sacramental preparation should be provided at home, in the parish and at a church Sunday school.
Of course, we should not forget, or be ungrateful for the fact that religious orders and dioceses provided schools when the state was young and unable to.
Nor should we forget that the Catholic Church, its dioceses, and religious orders accrued hundreds of millions of pounds from the state for providing these schools.
AND - priests, brothers, and nuns told us that they were DOING IT FOR GOD!
They have received their financial reward in this life and if there are due a reward from God they will get it in the next life.
We live now in a pluralist and secular 21st century when religion is on the decline and it is contradictory for any church to own and run confessional schools.
Many parents are lazy about their own religion and want the school and the teachers to do the job for them.
That's why we have the common phenomenon of scores of children being marched up church aisles for sacraments like Holy Communion and Confirmation and the following Sunday only a small fraction of those communicated or confirmed show up at the Sunday Mass.
Communion and Confirmation have become a social and financial feast with children arriving for sacraments in white limos and even helicopters.
And in many cases, it's just an excuse for a big meal and a piss up!
Churches and parishes should be centres of REAL FAITH and not just annexes to hotels, theme parks, and pubs.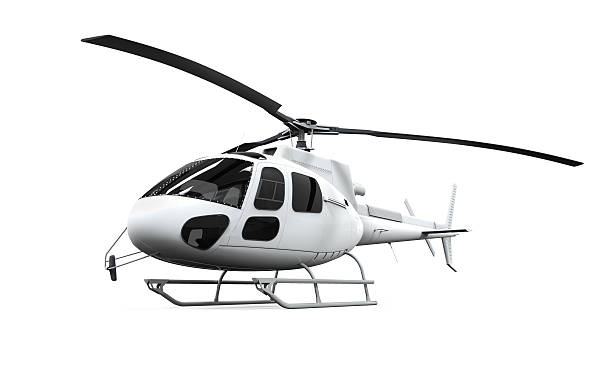 Parents and grandparents get a kick out of seeing their little Paddy's or Mary's dressed as little brides and little grooms at Communion and Confirmation.
A lot of poor families end up thousands of pounds in debt after these occasions. It would be far better for the children to wear their ordinary school uniforms to these events with a modest celebration afterward in the parish hall.
There is also a big difference between SPIRITUALITY and RELIGION.
Current faith schools are giving people a superficial religion and not a life lasting spirituality.
Faith schools are part of the problem and not part of the solution.
They give local priests immense POWER over children, parents and teachers.
Many, if not most teachers have tales to tell about being victims of such clerical power when it comes to jobs and promotions.
Let the Church and its dioceses spend their ammassed fortunes on providing social housing for homeless and struggling people.
That would be a more relavant mission today - rather than running exclusive schools for the rich or weilding and abusing power in towns and villages across the land.