BACK HOME AGAIN
SORRY FOR BEING "OFF THE AIR" FOR THESE PAST 11 DAYS OR SO - I WAS ON MY ANNUAL HOLIDAY IN MY BROTHER'S APARTMENT NEAR ALICANTE IN SPAIN.
I enjoyed the break - and would have blogged a little - except my brother is an old fashioned sort and does not have internet or wifi in his holiday place.
Its good to get a break. Hadn't had one for two years.
I am very attached to Ireland and to living in Ireland and up to a few years ago I thought I could never live anywhere else.
But I've changed my mind on that. There are a number of places in the world that I would be happy to live.
I would be happy to live in the south of Spain. There's a lot to be said for living in a bright, sunny place. It really does lift one's spirit. During this last trip the weather fluctuated between 27 and 32 degrees and I never saw a cloud or drop of rain for the ten days.
Costa Blanca
A number of years ago I was in Israel twice in the one year and I came home feeling that I could easily live in Jerusalem. I will never forget my first sight of Jerusalem. I had landed at night in Tel Aviv and the next day went by bus to Jerusalem. As the bus rounded a mountain and I first saw Jerusalem sitting in the sunshine in the valley below me - for some reason I got goose pimples and the hair rose on the back of my neck. As a Christian and a priest I think that Jerusalem and I have a primal connection? I could easily live in Jerusalem.
Jerusalem
A few years ago I managed also to visit Cape Town in South Africa and fell in love with that city.
Whales - Hermanus
During that trip I went out to Hermanus to see the massive whales giving birth to their calves and teaching them how to swim. I could live in a place of beauty like Cape Town.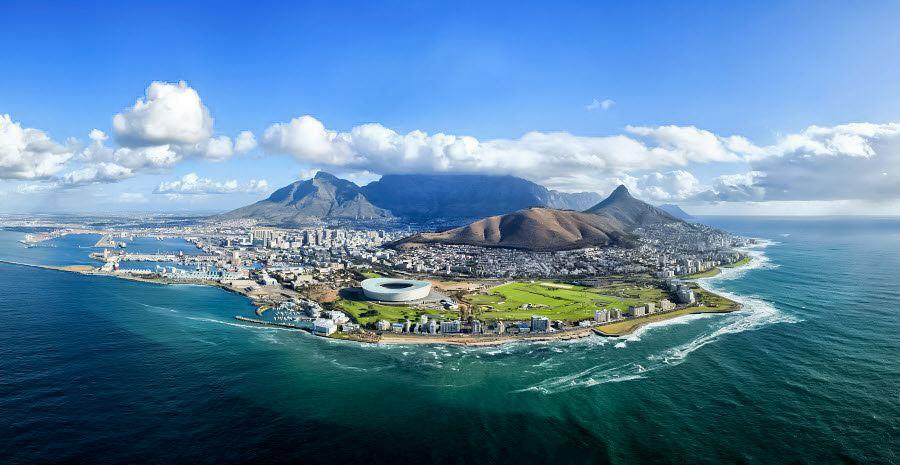 Cape Town
Anyway - enough dreaming. Fate has led to Northern Ireland and to Larne.
Larne