Fr Patrick Devlin broke the speed limit in March this year
A clergyman who was caught doing 100mph in an Audi A4 on the M2 motorway has been banned from driving for a month.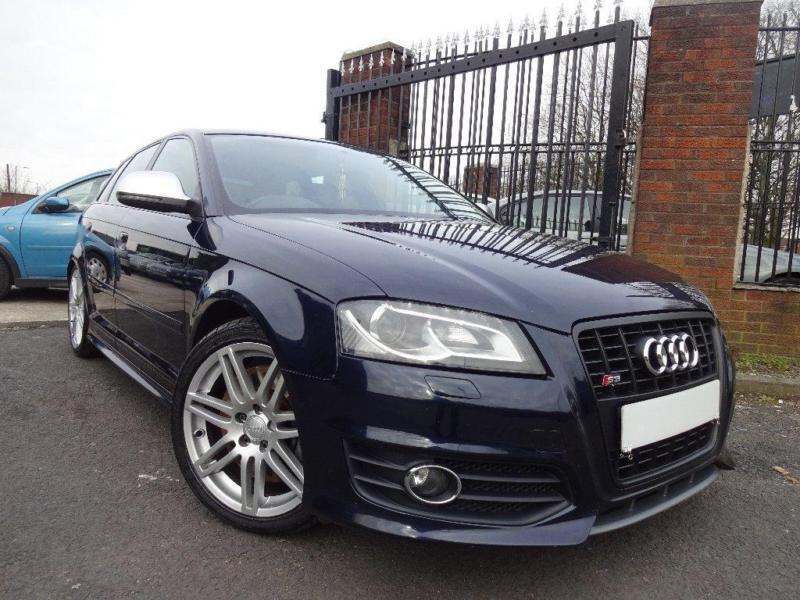 Fr Patrick Devlin, 52, who is a chaplain responsible for the deaf community in the Down & Connor Diocese and is also the parish priest of the St Vincent de Paul Parish in the Ligoneil area of

North Belfast

, broke the 70mph speed limit on Sunday March 12 this year.
He was caught while on his way to open up a community centre to hold a service for the deaf.
The priest, from Ligoniel Road, already had nine penalty points on his licence and was banned for a month.
He was accompanied by another clergyman at Antrim Magistrates Court on Tuesday.
Fr Devlin pleaded guilty to a charge of excess speed and a defence solicitor said his client had previously worked for Marks & Spencer before becoming a priest.
The solicitor added that as well as being a parish priest, the defendant is also a chaplain for the deaf and a chaplain to the Mater Hospital.
The lawyer said Fr Devlin wished to apologise and realised he has to "confine himself" to lower speeds.
The court heard the priest had previously been disqualified from driving for 14 days at

Newtownards

Court.
District Judge Peter King said getting fixed penalties was "almost an annual event" for the priest.
He added "You are sailing very close to the wind in terms of speed and holding onto your licence."
The judge banned the priest from the road for a month along with a £75 fine.
Fr Devlin made no comment to the press when he left court.
PAT SAYS:
I do not particularly like Paddy Devlin or indeed his brother PP Tony.
I have listened to a lot of people in their various parishes who did not like them either.
We have found them arrogant and bossy - particularly when it comes to the school teachers and principals in their parishes.
The only personal connection I had with Paddy Devlin was when he published right wing Catholic material on his parish website asking young men with masturbation problems to seek his help.
XXXXXXXXXXXXXXXX
He was promoting the Theology of the Body of Pope John Pole.
"Is masturbation a sin"?
Woody Allen: "Only when it's not done properly" :-)
SPEEDING:
Many of us have been guilty of speeding. I was stopped on one occasion for doing 40 in a 30 zone.
My "punishment" was to attend a speeding course.
I thought that the course was going to be tedious but I was wrong. It was highly informative and challenging.
It brought home to me the severe consequences an extra 10 mph could have on other road users and pedestrians.
I have been much more careful since.
However Father Devlin's 100 mph - even on a motorway - is serious.
And he seems to do speeding a lot - according to the judge.
Hopefully he has learned his lesson this time.
"THE APOSTLE OF CHASTITY":
My most recent "involvement" with Paddy Devlin was on the occasion he was publishing right wing Catholic stuff about sex.
He was peddling John Pole's Theology of the Body on his website.
He was also inviting young men with MASTURBATION problems to visit him to talk about their masturbation !!!
SPEEDING:
I have never been banned from driving.
But I was caught speeding on one occasion. I was doing 40 in a 30 zone.
My punishment on that occasion was to attend a speeding course.
I thought that the speeding course would be tedious. But I was wrong. It was very informative and it really brought home to me the dangers of speeding - especially for other road users and pedestrians.
Since that course I have really tried to change my whole attitude to speed.
--------------------------------------------
FATHER BRENDAN COLLINS - DERRY DISAPPEARED
Derry diocese Catholics - and especially the parishioners of Long Tower Parish - are still asking - ONE YEAR LATER - about the sudden disappearance of their curate Father Brendan Collins - a native of Omagh.
One night they went to bed and Brendan was their priest.
The next morning when they woke up he was GONE!
Of course rumours are rife. Without clarification rumours do abound.
What happened?
1. Why did he disappear?
2. Where did he go?
3. Will he be back?
Parishioners have asked DONAL MC KEOWN the bishop for clarity. He has refused to answer any questions.
They don't even know if he is still living?
What are we to do?
Have the PSNI searched any unused septic tanks on Derry church properties?