A DOWN AND CONNOR PRIEST IS OFFERING OTHER MEN ORAL SEX AT GAY CRUISING VENUES IN BELFAST AND ALONG THE A1 MOTORWAY BETWEEN HILLSBOROUGH AND BANBRIDGE IN COUNTY DOWN!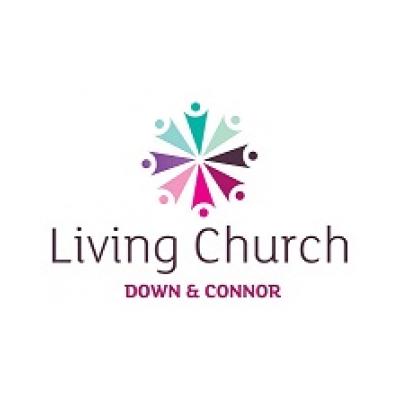 I have written to the D&C bishop Noel Treanor to inform him of the matter - but sad to say I do not expect him to do anything about it!
NOEL TREANOR
"Dear Noel,
I have received information that Rev Xxxxx Xxxxxxx, PP of Xxxxxx parish is involved in gay sexual cruising at various locations in Belfast including The Giant's Ring at Shaw's Bridge and a number of laybys on the AI motorway.
I'm afraid that I am wasting my time letting you know this as I expect you, as usual, to do nothing!
However, I would inform you that this matter is known to people in the media and will not remain secret for much longer.
Yours etc,
+Pat Buckley"
This priest, who was recently recognized giving oral relief to another man by one of his parishioners is only ONE of SEVERAL D&C priests who are currently involved in gay cruising, cottaging etc.
These priests names and activities are known to many of the other D&C priests and to an increasing number of diocesan laity.
EVERYONE is asking why Noel Treanor is tolerating all of this?
Some people say that he simply does not care?
Others say that he so short of priests he does not want to lose any priest no matter what he is at?
Noel Treanor does not have a pastoral bone in his body. He is a desk man - aloof and indifferent.
Paddy Walsh, his predecessor was no great shakes, but at least he challenged a priest if the story was in danger of becoming public.
Treanor does not seem to care who knows?
He is simply sitting in his ultra luxurious £ 4 million palace on the Antrim Road in Belfast - fiddling while "Rome" burns.
I have spoken to people who have visited Lisbreen - nicknamed "Chateau Noel" - who have been gobsmacked by its luxury and the fine food and wines available there.
Is it any wonder that Maynooth Seminary and many religious orders are going to hell - and becoming gay clubs - when bishops like Treanor are operating the way they are?
And, with the fact that most of the seminarians are actively gay we can expect the future church to be manned almost exclusively by priests who are cruisers and cottagers.
Here we are not even talking about priests who fall in love with another man and live in a discreet relationship - away from public view.
We are talking about men who are, while in seminary, being introduced to an outlandish and carefree promiscuous gay lifestyle enjoying sex with each other, priests, bishops and laymen.
These men then arrive in parishes and other ministries with robust sexual histories and begin a priestly life with sexual abandon as its driving force.
Personally, I believe that a priest, who is gay, should be able to find a loving partner, commit to him openly and minister in a spirit of openness and authenticity.
But how can any man who spends his weekdays hanging around men's toilets, truck stops, traffic laybys, cruising sites etc have any credibility on a Sunday when he stands up in front of the People of God to lead them in Gospel way virtues?
Don't get me wrong. Any man can fall. The just man falls seven times a day. We have all fallen short.
But surely a promiscuous gay lifestyle - or a promiscuous heterosexual lifestyle for that matter - is in marked conflict with being a priest?

Have any of our Blog readers encountered or spotted any of these priests?

bishopbuckley1@outlook.com